post deleted
Mon 24 Jul 2017, 16:09 by fredothedictator
Comments: 2
Sunset Koi Angelfish
Sun 16 Oct 2016, 19:30 by MatthewHalliday
Comments: 3
WANTED Bugarian Greens/Albino Dantum
Sun 19 Jun 2016, 02:04 by Toondog
Comments: 0
Hello friends !
Whith a few photos , babies of my black angels .
What do you think about that ?
2 babies are +/- white ( but one is so beautifull ) is it normal ?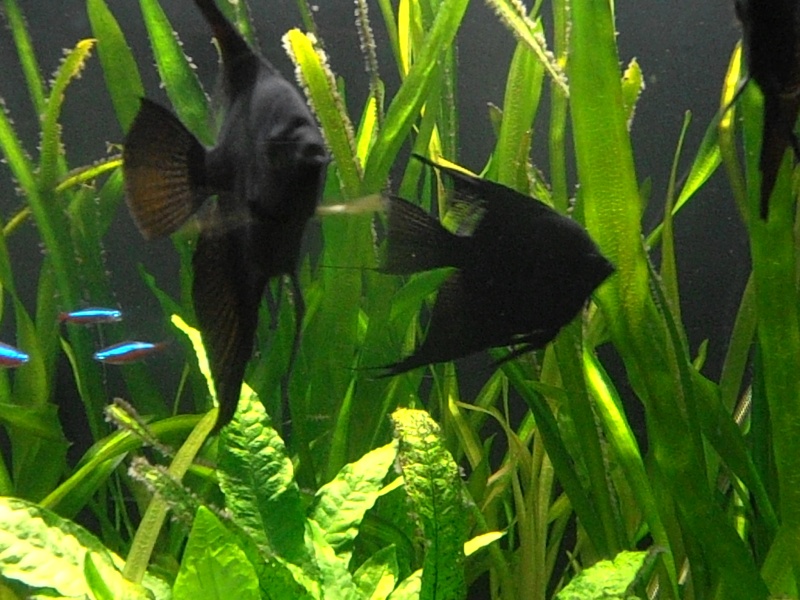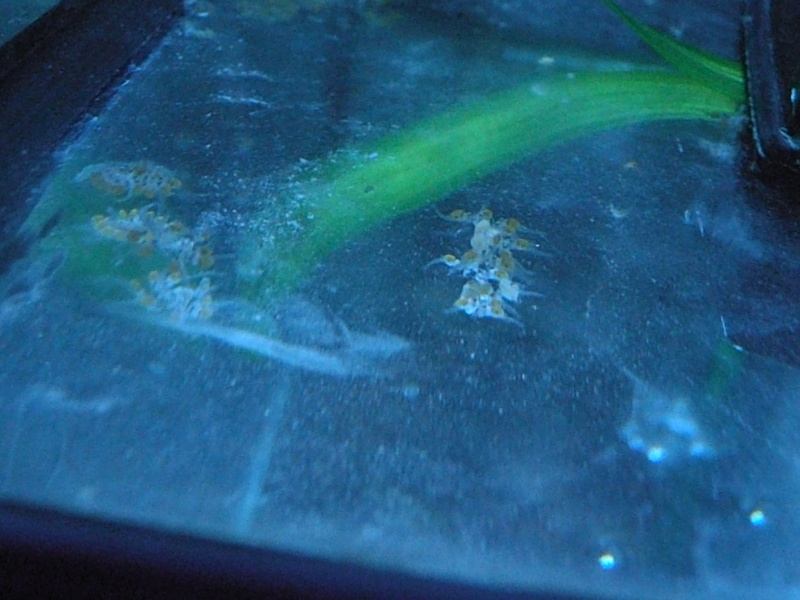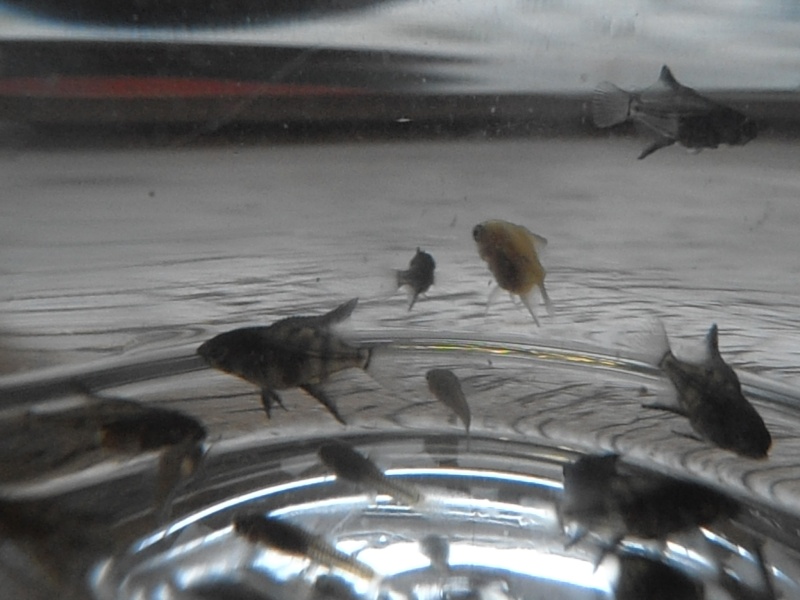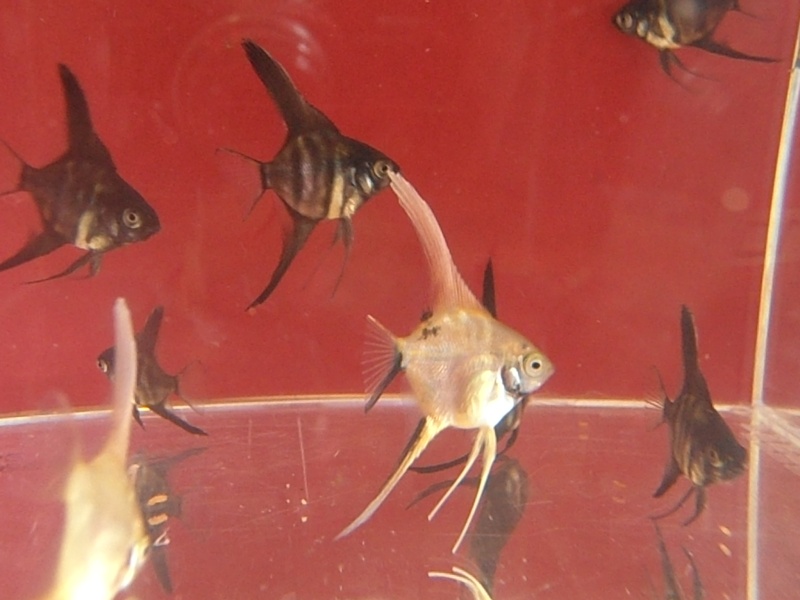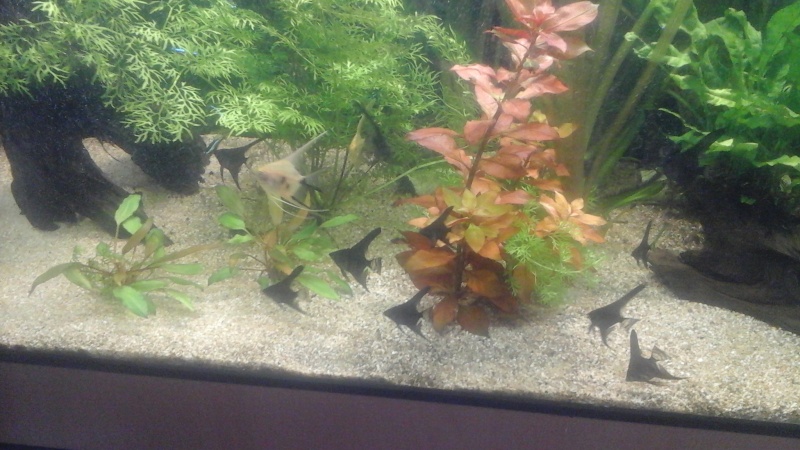 LUK




Posts

: 21


Join date

: 2015-12-21


Location

: Belgium



One of the parents has a gold marble gene and a dark gene (D/Gm) Whilst the other either has a gold marble or a gold gene (g) in addition to the dark gene.
I'm guessing, based on the amount of black markings on the gold marble offspring that one of the parents is D/g rather than D/Gm.

You should have roughly 25% gold marbles (Gm/g), 50% "Hybrid" Blacks (D/g or D/Gm) like their parents & 25% DD (Double Dark) Blacks (D/D) in your offspring.

The DD Blacks should be even blacker than their "hybrid" black siblings, but tend to be weaker & slower growing, so you probably won't end up with 25% of them by the time they're a few months old.

_________________
Blessed are the cheesemakers!

Pterophyllum




Posts

: 1554


Join date

: 2012-02-08


Location

: Gloucestershire



Thank you Ptero .
Selected angels , whith their complex genetic , are really exciting !

LUK




Posts

: 21


Join date

: 2015-12-21


Location

: Belgium



Nices pictures LuK , good to see your juveniles at different stage

ricou59




Posts

: 8


Join date

: 2016-05-24


Age

: 57


Location

: france




MerseyAltum




Posts

: 14


Join date

: 2016-05-17


Location

: MERSEYSIDE



---
Permissions in this forum:
You
cannot
reply to topics in this forum