post deleted
Mon 24 Jul 2017, 16:09 by fredothedictator
Comments: 2
Sunset Koi Angelfish
Sun 16 Oct 2016, 19:30 by MatthewHalliday
Comments: 3
WANTED Bugarian Greens/Albino Dantum
Sun 19 Jun 2016, 02:04 by Toondog
Comments: 0
I've been reading Bob's posts about his pink angels.
Here are a couple of my sub-adults ( nearly mature now )
Dad was gm/+, s/+, pb/pb
Mum was g/+, s/+, pb/pb
Firstly , the fish with a forehead that definitely looks pink
[img]
[/img]
[img]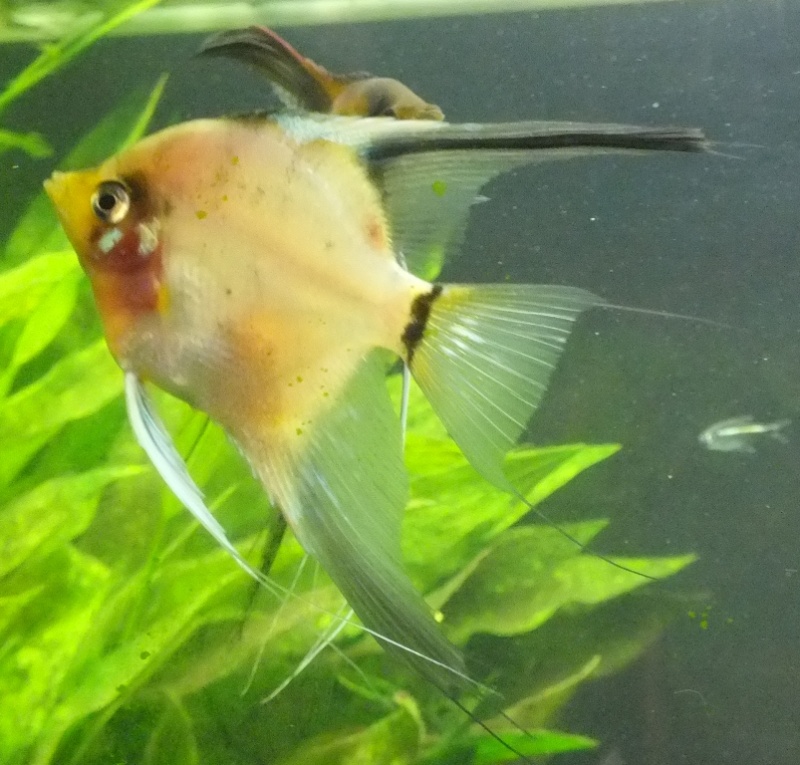 [/img]
[img]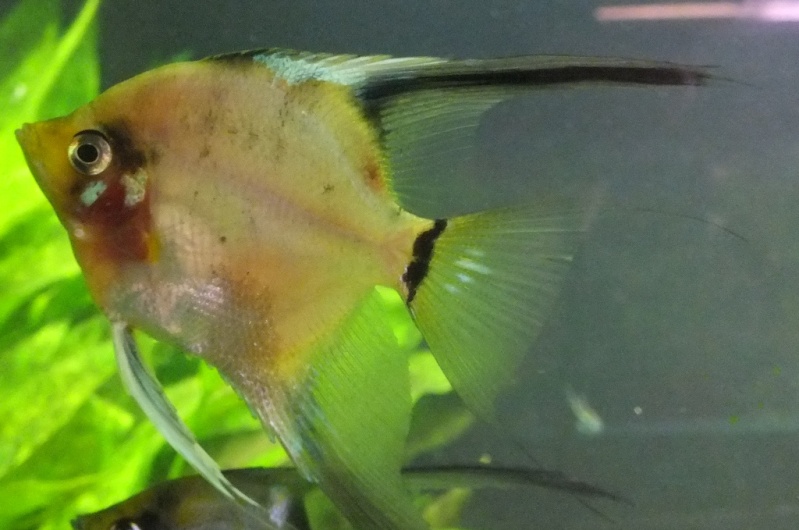 [/img]
[img]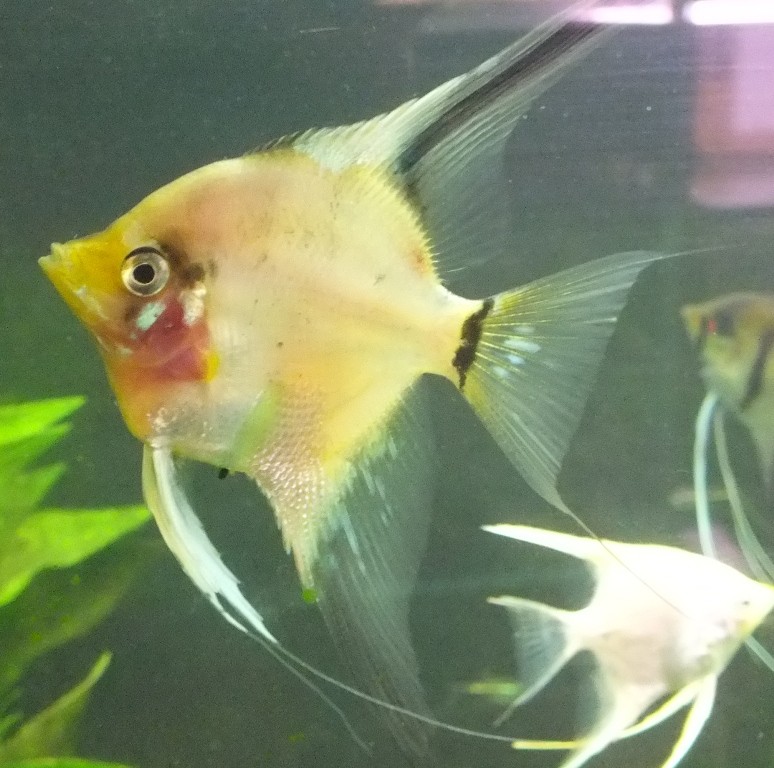 [/img]
Then there is this one where the pink is not so strong
[img]
[/img]
[img]
[/img]
I am not sure if the pink forehead will last through to adulthood. Both of these fish are nearing sexual maturity, one of thier siblings has spawned twice already.
When the tank lights are off and there is only the shed lights on then both of these fish seem to have a beautiful violet body colour, but it isn't visible when they are lit properly.
I think fish 1 is gm/+, s/s, pb/pb and fish 2 is g/+, s/s, pb/pb, i don't care really because neither of them is part of my breeding project - i just kept them because they are pretty and i didn't want to let them go. No doubt i will be advertising surplus fish again soon because i keep too many, and also there is no doubt that i will divert from my plans and breed from these two as well.
Oh well, it's just as well that i am doing this for fun and not for a living !

gibbo156




Posts

: 144


Join date

: 2012-03-08


Location

: Here



Hi Gibbo,
If you do breed from them, it will be interesting to see if any thing else (eg albino) appears!
With mine, I've noticed that the intensity of the pink colouration seems to increase after feeding, is this something that you see in yours?

_________________
Blessed are the cheesemakers!

Pterophyllum




Posts

: 1554


Join date

: 2012-02-08


Location

: Gloucestershire



I am going to be watching with interest.
I have a nagging feeling that, although these are siblings, the pink colouration might be for different reasons in each of the fish. It doesn't show in the pictures but the pink colouration is different, slightly,,perhaps,,, can't put my finger on it because it isn't anything that i can definitely put my finger on.
When they were smaller i had assumed that the pink was just the blushing caused by the s/s genes, but it is a different colour to that.
I will keep watching, you might be right about the colouration intensifying after feeding, in fish 1 anyway

gibbo156




Posts

: 144


Join date

: 2012-03-08


Location

: Here



I have just been watching the tank as the lights went out, they don't all go out at the same time which i think is better than sudden lighting changes.
I noticed something about three other fish in the tank.
There are two gm/+, s/s, v/+, pb/+ that have the same father(different mother) as the two fish in my original post.
The other is s/+, v/+, pb/+ and has the same mother but different father.
None of them has a pink forehead but the two gm/+, s/s, v/+, pb/+ have the violet body colour when the lighting is reduced and mainly from the side, where as the s/+, v/+, pb/+ doesn't have this.
I think this is telling me something. ( or helping me to imagine something !! )
If the violet body colour is genetic then they have inherited from thier father, but the other one didn't inherit it from it's mother.
SO it could be another gene that i was not aware of OR it is related to the gm gene when combined with pb

gibbo156




Posts

: 144


Join date

: 2012-03-08


Location

: Here



---
Permissions in this forum:
You
cannot
reply to topics in this forum