post deleted
Mon 24 Jul 2017, 16:09 by fredothedictator
Comments: 2
Sunset Koi Angelfish
Sun 16 Oct 2016, 19:30 by MatthewHalliday
Comments: 3
WANTED Bugarian Greens/Albino Dantum
Sun 19 Jun 2016, 02:04 by Toondog
Comments: 0
I am happy to say my hubby picked up a new SD Card & Recharable batteries for my camera so I can take piccys again
Thought I would show 3 different lines of Blue Silvers (AKA Blue Angels, pb/pb) I have growing in the fish house
Singapore Blue these little-uns are about 5p bodysize, have sold the parents now but still have a younger batch growing on.
Next has been bred from Dave's stunning Wild x Singapore Blue youngsters: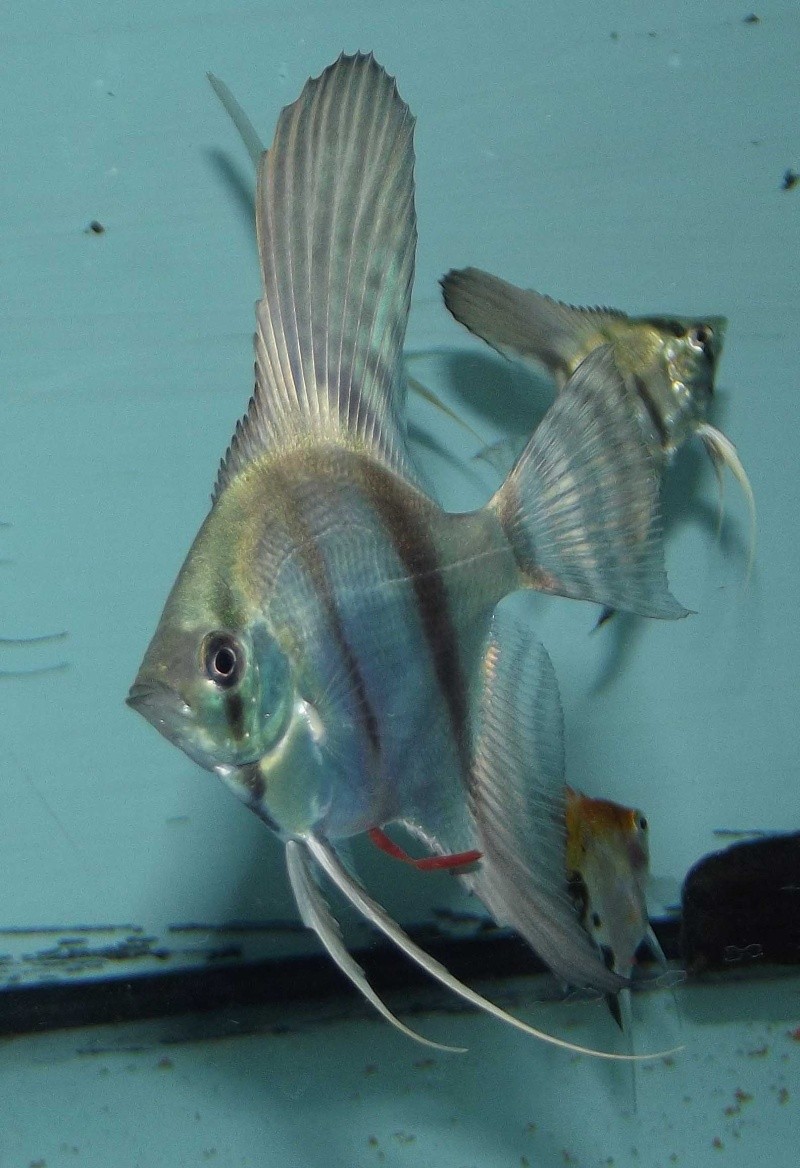 And the next youngsters are only small yet and will be anouther couple of weeks before they are ready. Mum is one of Dave's Wild x Singapore Blue and dad is one of Johns Titanium Blues. These confused me at first but it seems that those carrying the singapore blue genes colour up first & those that must be Titanium Blue dominant take a while longer to colour up: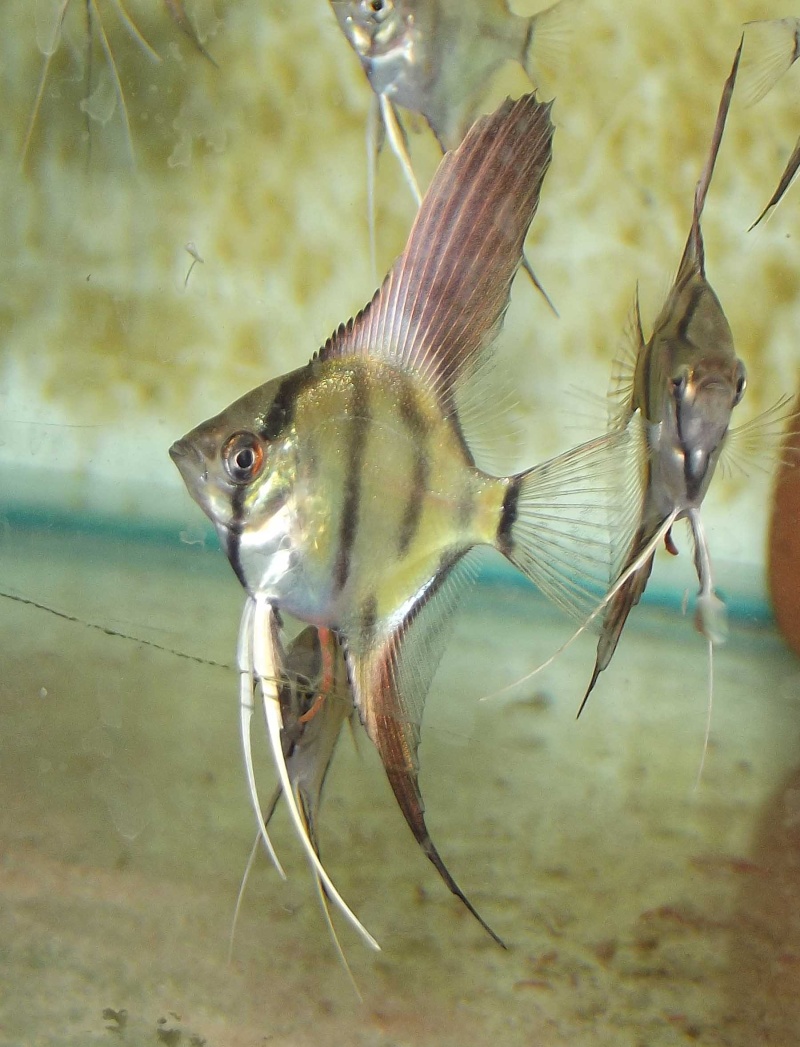 _________________


Ghipsi

Admin




Posts

: 561


Join date

: 2012-02-06


Age

: 49


Location

: North Wales UK



All very nice Lisa. Some good wide dorsals in there too. The difference between the titanium blue and Singapore blue is quite noticeable.I would say the colouring of my babies is very similar to the youngsters in pics 3 and 4. How big/old are those particular fish?

Btw I'm glad you got your camera sorted. They are great pics!

endlessendlers

Moderator




Posts

: 537


Join date

: 2012-02-09


Age

: 53


Location

: Cardiff, Wales



Hi Lisa,
Some nice clear shots of some very nice little babies there.
Although the fish from the third batch do appear to be rather different in colour, it's worth noting both their younger age, and the different lighting and/or background. Because blue is a "structural colour" which results from the refraction and reflection of light rather than from any blue pigment, the same fish can look very different when viewed from a different angle, under different lighting, or with different background colour. For example, the green light reflected off plants can make a significant difference. It will be interesting to see if the colour difference remains as they all develop.

I do have a little issue arround the use of the terms "Singapore blue" and "Titanium blue", which I feel could cause a degree of confusion, in what is, for some, an already confusing subject.....
But thinking about it, rather than hijacking this thread, I'll start another one....





_________________
Blessed are the cheesemakers!

Pterophyllum




Posts

: 1554


Join date

: 2012-02-08


Location

: Gloucestershire



blue in pic 2 dorsal is crackin, nice fish you have there Lis!
Bred from Daves' stunning Wild X Singapore Blues, Dave (baldyman) breeds some stunning stock. I saw the some of the parents' batch mates when they were 10p size and had to get some as they were stunning, and have produced stunning youngstock, I have a few breeding in my fish house as the wild lines are realy adding something special
Thanks, Lisa
_________________


Ghipsi

Admin




Posts

: 561


Join date

: 2012-02-06


Age

: 49


Location

: North Wales UK



cool, keep me updated, might be interested in beefing up my collection if you have some on offer
Similar topics
---
Permissions in this forum:
You
cannot
reply to topics in this forum