post deleted
Mon 24 Jul 2017, 16:09 by fredothedictator
Comments: 2
Sunset Koi Angelfish
Sun 16 Oct 2016, 19:30 by MatthewHalliday
Comments: 3
WANTED Bugarian Greens/Albino Dantum
Sun 19 Jun 2016, 02:04 by Toondog
Comments: 0
Hi All
Finaly found time to take some pics of my fish House, First i will try and put the pics on here
then i will try and talk you all through the fish house.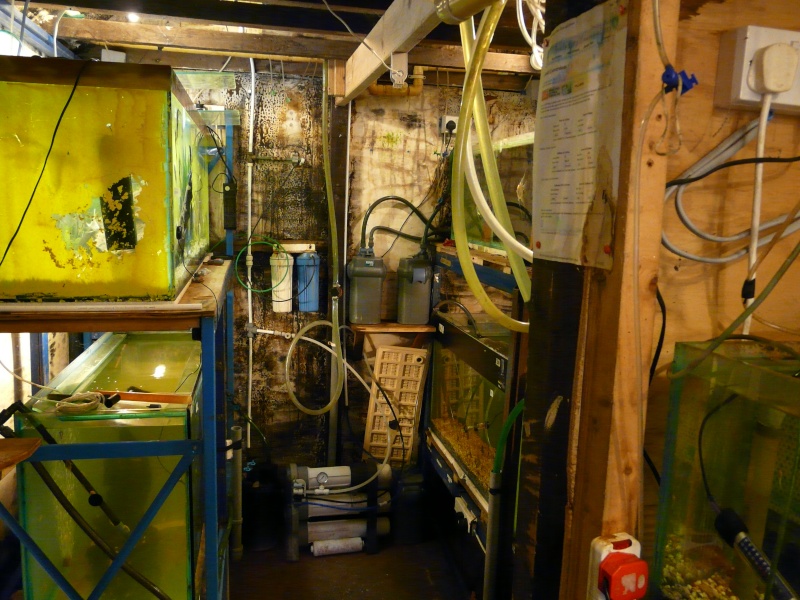 Now if this pic is the right one it is were you enter the fish house it has a mix of tanks 3
are sale tanks 4 are breeding and 1 6ft pairing of tank
Againif i have it right this one is the middle bit that has two centralised systems and two
indipendant tanks with breeding albino bristle nose and under that is another with super red bristle nose
mainly for growing on stock.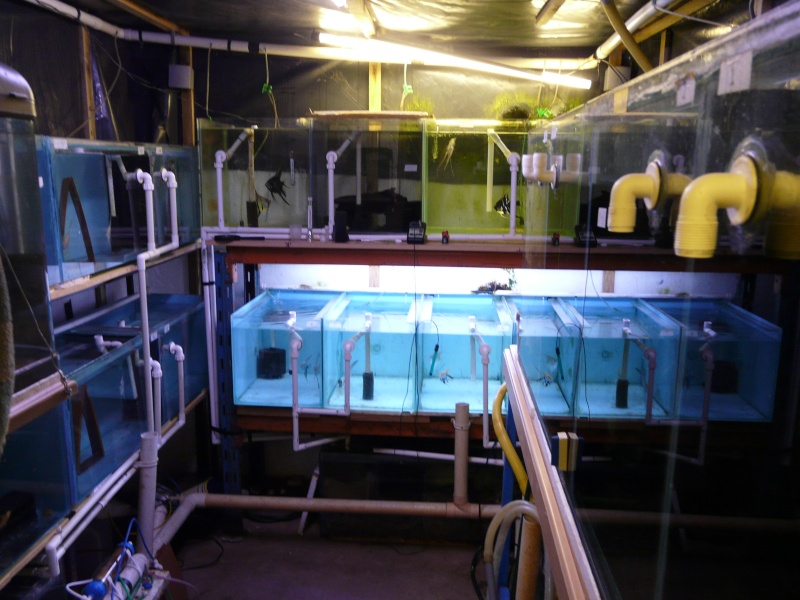 This pic is two 8 tank centralised systems for breeders, and one large tank divided into 4 tanks for my
discus all filtered by sponge filters.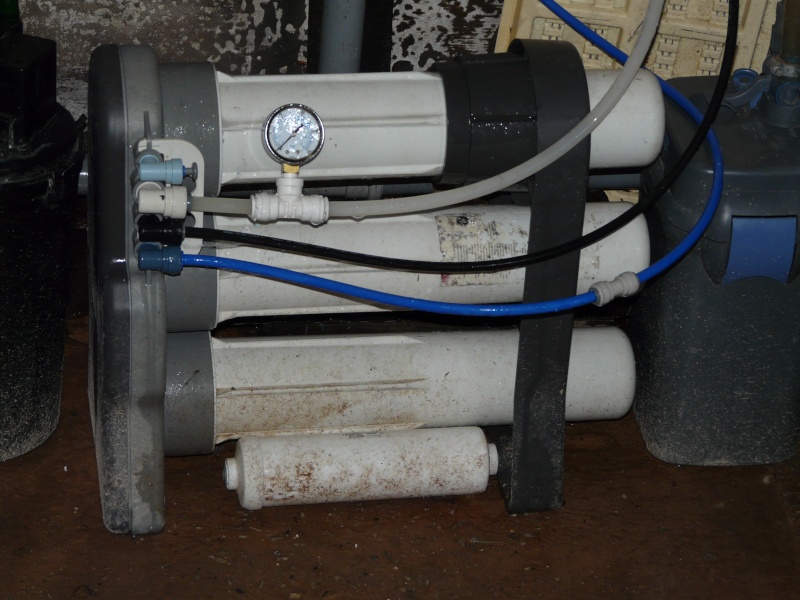 This is my merlin RO that is the best thing i have put in to the house in a long time.
if al this has gone on will try and put more detail after.
Cheers Tony

TONY,S ANGELS




Posts

: 157


Join date

: 2012-02-26


Location

: Kinmel bay North Wales



So its only a few tanks then Tony lol i can see where your time goes.
Theres nothing like tidy plumbing
.What gpd does the merlin put out as it sure looks like
it does the job & i could do with one of those as i have started to use RO / HMA mix now as the water down here in london is very hard.I did have TMC 75gpd RO unit but without a booster pump it wasnt worth having so i buy it now in 25ltr drums just for the ease of it.

uk bulldog




Posts

: 419


Join date

: 2012-02-09


Age

: 57


Location

: london



Hi Paul
At the moment f/h looking very scruffy with condensation and black mold ' but soon as
summer gets here will give it a coat of paint, my own fault to idol to put condensin covers on the tanks.
Now to the merlin ro I have got a fiberglass tank over head that holds about 110 gallons and the water
presher around here is about 36psi to 38psi which is less than they state they say 40psi is the lowest
it should have up to 80psi. But i get good quality water out of it my PH is around 7.6 to 8.3 when the
water board mess about with it out the tap and i mix merlin ro with hma to get what ever i want.
As to the gallon's I can fill my 110 gallon tank in about 8Hrs so no problem geting water just takes
5 = 300w heaters about 12hrs to heat to 80f, The only down side is the price of replacement membrains
which work out about £150.00 but they do last two to three years the pre filter has to be changed every
3 to 4 months at about £35.00 so the price is not to bad when you look at the amount of water they produce.
Cheers Tony

TONY,S ANGELS




Posts

: 157


Join date

: 2012-02-26


Location

: Kinmel bay North Wales



Hi Tony,
Could you give an indication of the size of the tanks please?
For example in the third photo, the tank in the top left corner, either that's a very small tank, with very small pipework, or that's about an 18" cube with 2 very nice sized fish in it!


_________________
Blessed are the cheesemakers!

Pterophyllum




Posts

: 1554


Join date

: 2012-02-08


Location

: Gloucestershire



Similar topics
---
Permissions in this forum:
You
cannot
reply to topics in this forum