post deleted
Mon 24 Jul 2017, 16:09 by fredothedictator
Comments: 2
Sunset Koi Angelfish
Sun 16 Oct 2016, 19:30 by MatthewHalliday
Comments: 3
WANTED Bugarian Greens/Albino Dantum
Sun 19 Jun 2016, 02:04 by Toondog
Comments: 0
Hi All,
Haven't posted for a while because nothings been happening. I was explaining to Rob when I visited recently that it seems that fish don't want to spawn in the winter. Don't know if there's any substance in that idea but I've gone for 3 months or more and no spawnings and this has happened to me before.
I bought a blue pair from Rob a while ago and had one spawning from them which went the next day then nothing for weeks. Now suddenly they've spawned again and I have a small batch of fry. Will bet pictures of these up as soon as I can get good shots of them.
But they aren't the only ones. I have a gold male (from a blue/gold cross) and a blue blushing (from the same batch) that have spawned and are raising a large batch
This is the male;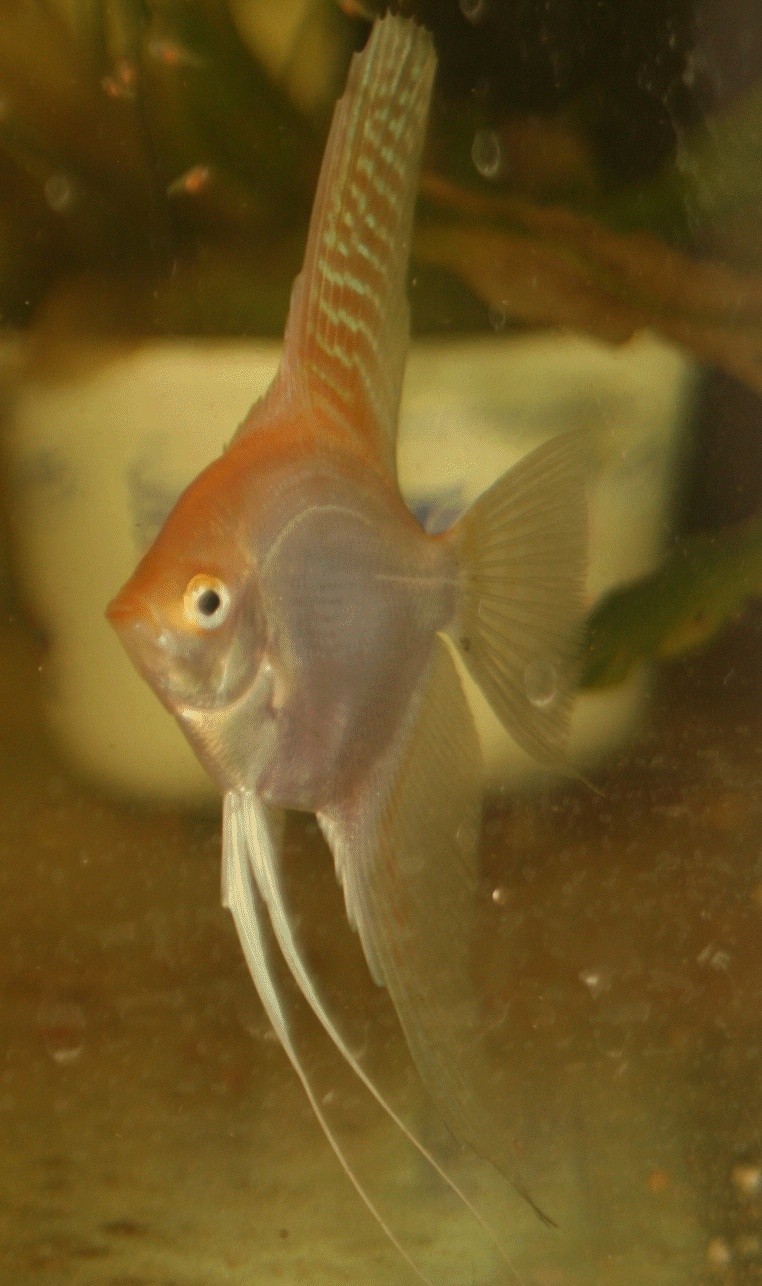 The female (which I would describe as blue blushing - your comments Rob?);
Then I have one of Robs blue marble's (male) that has spawned with a blue female from one Robs blue's who have wrigglers now.
Blue marble male;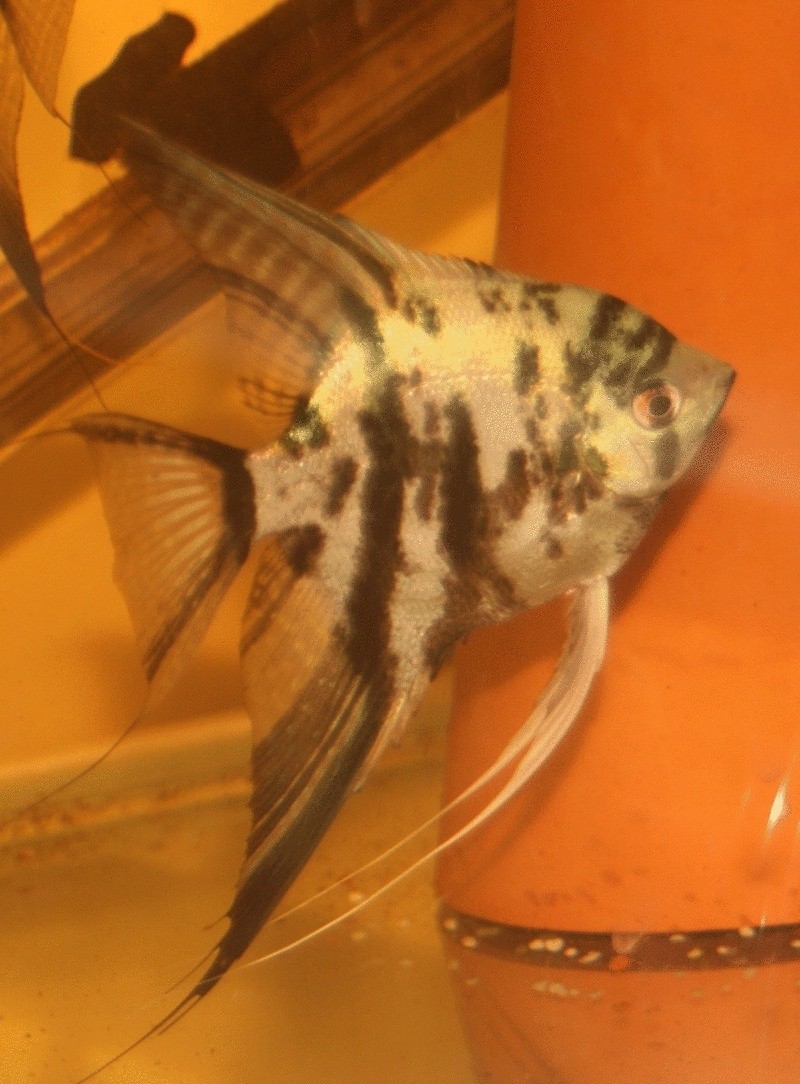 Blue female;
I have this pair with wrigglers;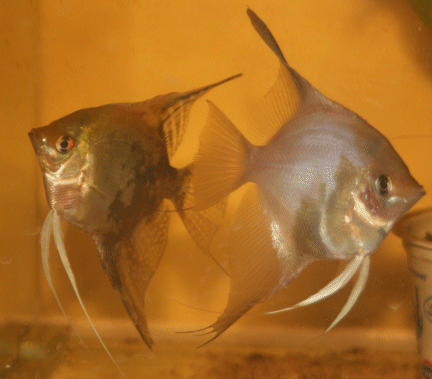 Just for interest I have this lovely juvenile from a pearl gold marble/blue female cross;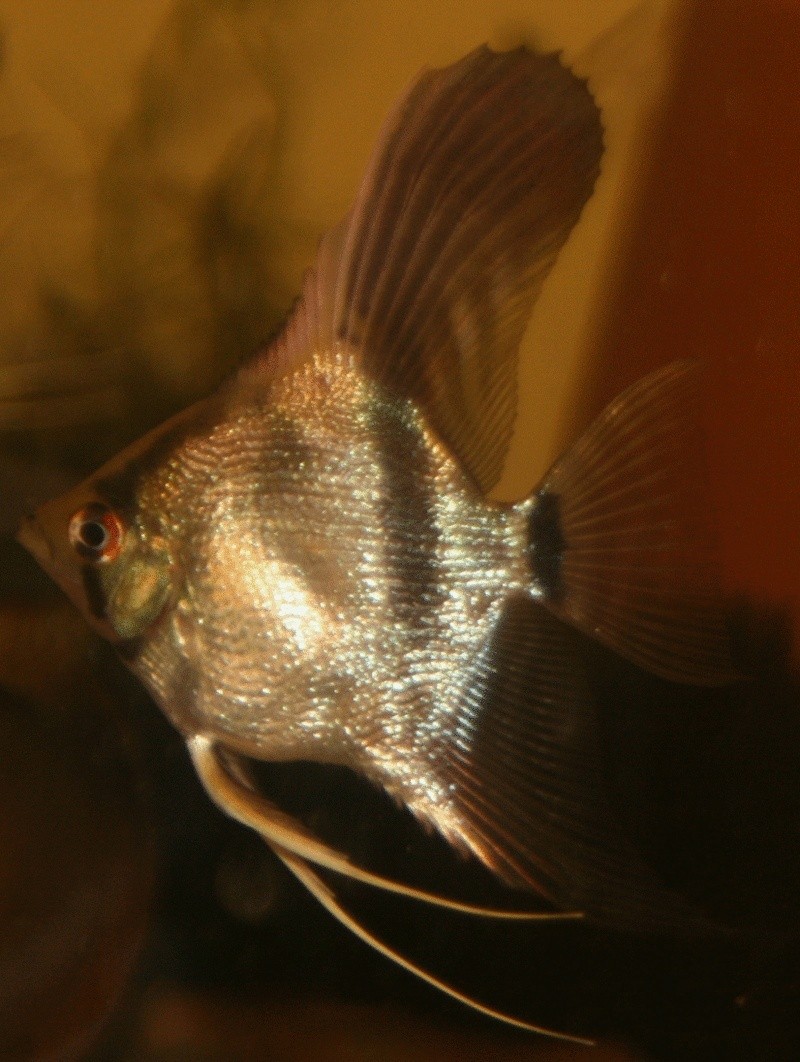 Hi Trevor,
Glad to see that they think spring is on it's way, I hope they're right!
I like the fins on that gold male,
The female (which I would describe as blue blushing - your comments Rob?);
She's certainly blushing, if she had two Philippine blue (pb) genes then she would be a paraiba, but from the photo that doesn't appear to be the case, but since one parent was a blue she will have one copy of the gene, so you should get some blues in their offspring, and if the male carries a stripeless gene (and since she's blushing there's a good chance he does) then some of the offspring will be paraibas.

_________________
Blessed are the cheesemakers!

Pterophyllum




Posts

: 1554


Join date

: 2012-02-08


Location

: Gloucestershire



Similar topics
---
Permissions in this forum:
You
cannot
reply to topics in this forum